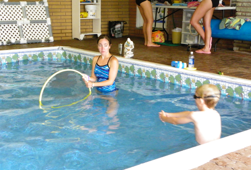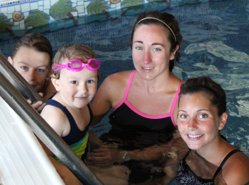 KC Swim School is a registered Authorized Provider with the Red Cross Swim Program
* Please note: for families with swimmers interested in becoming Swim Instructors. The Red Cross has recently changed the process to become an instructor. There is now only 1 course (WSI) and it include online, in class, and volunteer components. Volunteer hours are required so let us know if you would like to do your hours teaching with us!*
Red Cross Swim – Preschool Program

The Red Cross Preschool program is a fun eight-level program that allows children as young as 4 months up to 5 years of age to enter levels based on age, progress, and ability. Each of the levels is built upon an aquatic themed mascot making the learning more fun and engaging for young children.
Click on the image group below for more information on each grouping of the Preschool Program:
Red Cross Swim – Kids Program

Red Cross Swim Kids is a 10-level program for children ages 6 and up, focusing on developing six swimming strokes (front and back crawl, elementary backstroke, breaststroke, sidestroke, and butterfly). The program also actively engages students in the importance of water safety, first aid techniques, and increasing fitness endurance. The focus for this program is on individual achievement and developing a cycle of success geared toward children.